News
Exciting announcements including news and upcoming events!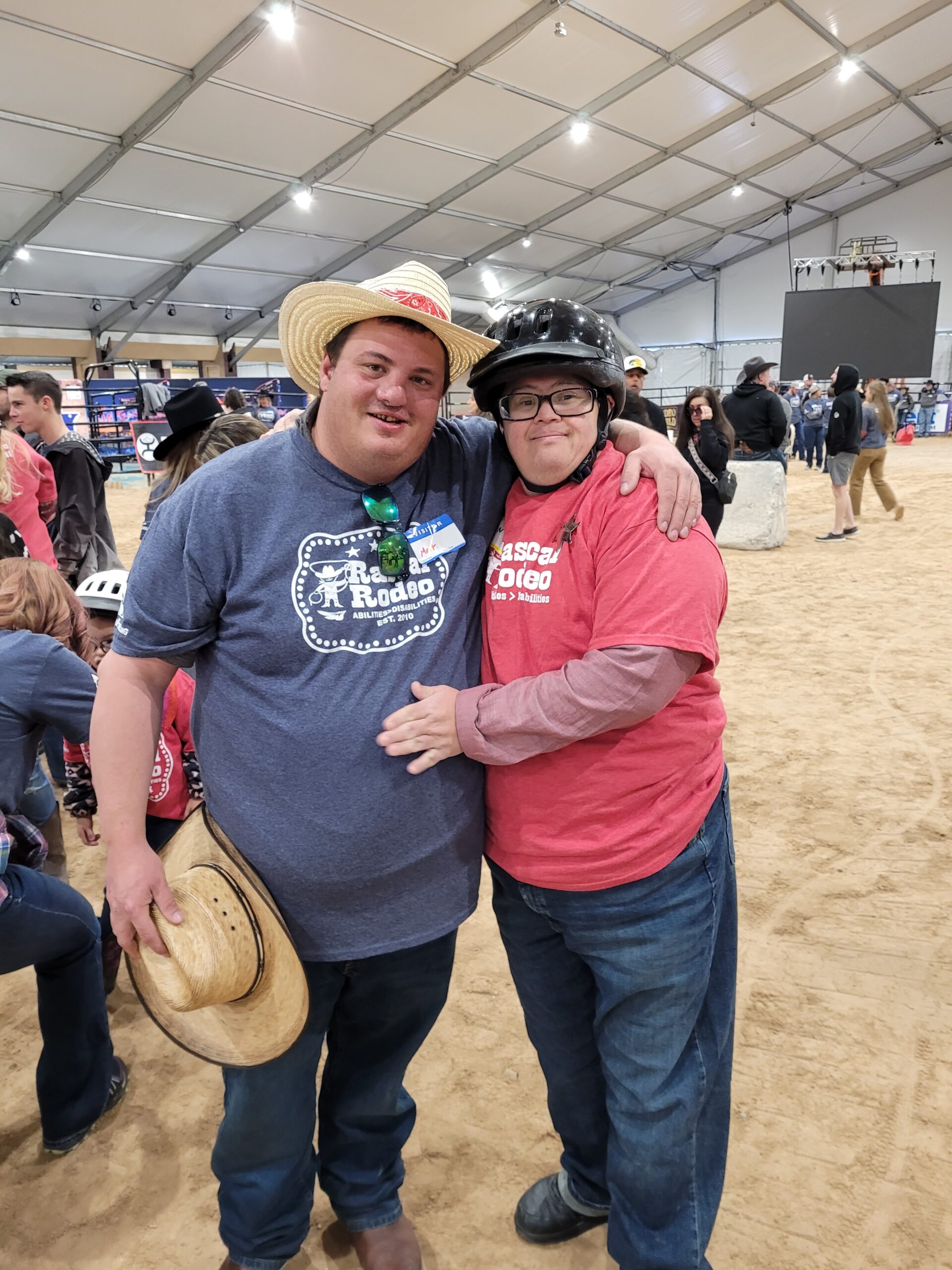 Delsco's Leadership Conference
Day 3 – DLC
Our final and our most rewarding day! We started the day off with a special service project. We were able to put on a rodeo for special needs kids! This was truly wonderful because
Delsco Northwest Inc.
hosts a special needs rodeo back home every year! This was so perfect and came together in such a miraculous way. Thanks to our partner
Rascal Rodeo
for helping to pull this together! Truly an amazing event!
After that, we had another incredible opportunity to hear
from an astronaut who has gone into space 3 times for a total of 388 days, Shane Kimbrough! He is an amazing person who has served our country on these missions and who has dedicated his life to the betterment of mankind! We were truly Honored to have him speak to us! When he was asked what his greatest accomplishment was in his life & career, he replied "my amazing wife and kids!"
His message brought us back down to earth to remember what all of our hard work is for! At Delsco we really believe in the principles of working hard to provide for your family, and being safe everyday to return home to them!
Overall, the Conference was such a blessing and truly was an incredible experience. We certainly appreciate All of our team and their families for what we are able to accomplish everyday! Thank you Team!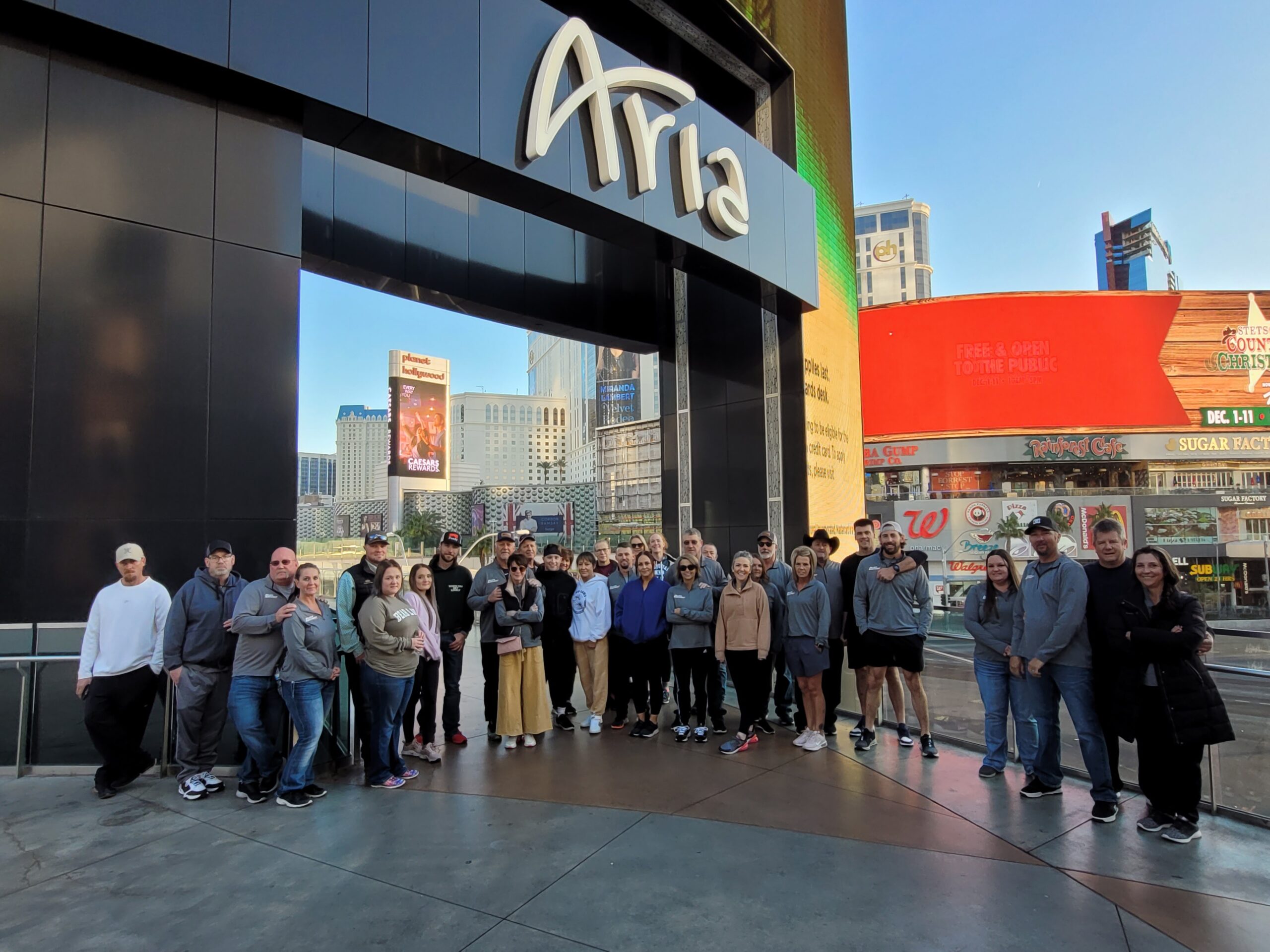 Delsco's Leadership Conference
Day 2 – DLC
On the second day of our Delsco Leadership Conference, we had a well attended 5k walk/run that started the day off. We followed that up with breakfast and our first block of financial meetings.
Casey reviewed where the company's performance has been over the last couple of years. Then he presented the company's strategy for the future.
Then we had a trainer for
FranklinCovey
come in to educate our team on 7 Habits of Highly Effective People! It was a fantastic workshop of working together to better ourselves and the team!
After another successful day,
Rhen Richard
was able to win 1st Place with his team at the NFR Rodeo!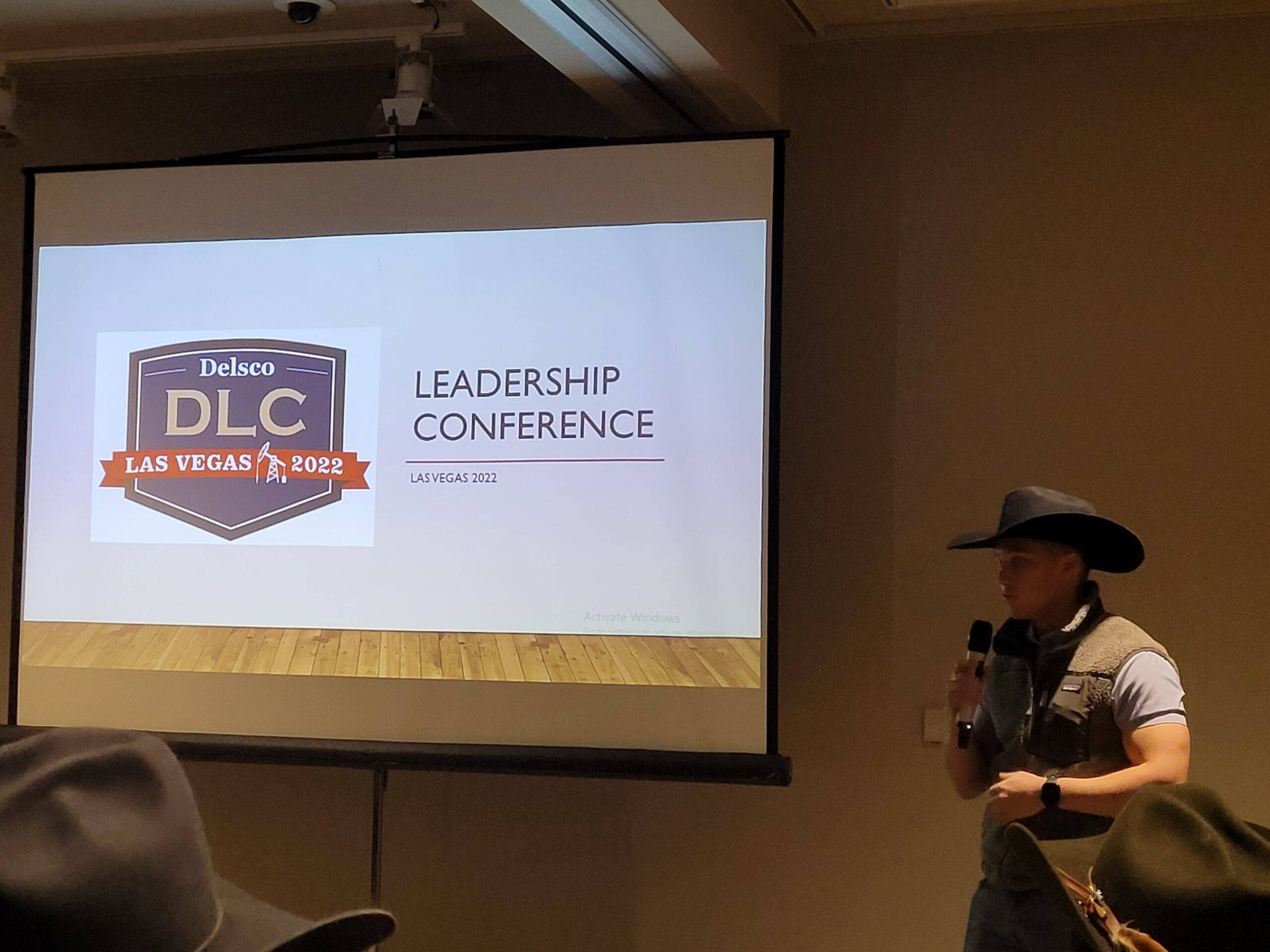 Delsco's Leadership Conference
Day 1 – Delsco Leadership Conference! We would be remorse if we didn't take the time to recap our Delsco Leadership Conference (DLC) 2022 – Las Vegas. We took 40 of our Leaders and their spouse/significant other to Las Vegas for some leadership trainings, keynote speakers, 5k walk/run, service project, and rodeo! It was a few incredible days with some exceptional activities and inspirational messages.
On the first day, we kicked off out 3 days with an incredible talk from
Chad followed by one of our motivational videos called TEAM BOND. Then we had an excellent discussion about investing in yourself and your future by contributing to your 401k and making plans for your retirement! After those activities, we reserved a section at the NFR for some food before taking everyone to the Rodeo that night! Cheering loud for
Rhen Richard
!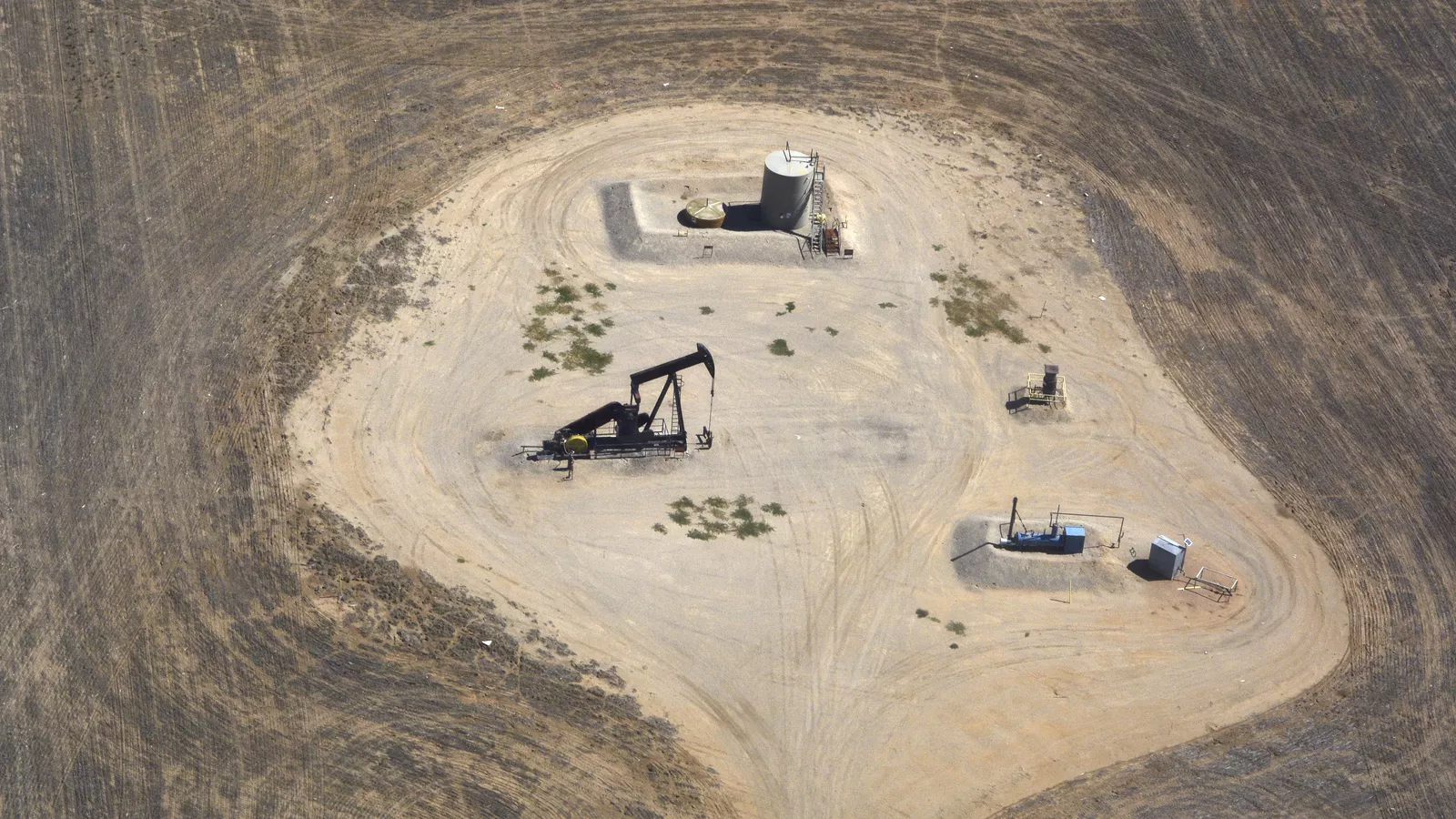 Delsco WINS the DIA Project!
See the message below:
Denver City Council next Monday will consider a contract to plug and close 64 oil wells on the Denver International Airport property.
Why it matters: Decommissioning the wells helps better position the airport to achieve its sustainability goals.
Reducing the airport's carbon footprint is part of the travel hub's

 

Vision 100 plan, which seeks to have 100 million annual travelers while being the greenest airport in the country.
Of note: The wells haven't produced any oil or gas since May 2018, but still cost the city money to maintain.
By the numbers: The airport estimates it costs $750,000 each year to sustain the inactive wells and keep them in compliance with state regulators.
By decommissioning the wells, DIA is saving $2 million it would have needed to spend in 2025 and 2026 to conduct a state-mandated integrity test.
Between 2011 and 2018, the airport made $17.3 million in revenue from the oil and gas wells, according to DIA spokesperson Stephanie Figueroa.
Details: If Denver City Council approves the $9.2 million contract with Utah-based oil service provider Delsco Northwest, work will begin this July and end by July 2023. That money would pay to plug and close the wells, and remove other equipment at the airport.
The cost of the well maintenance does not use public tax dollars and instead comes from DIA's own budget, according to Figueroa.
Context: The wells were inherited by the airport when the land was annexed by Denver from Adams County in 1988 to build DIA.
The airport has 38 tank batteries and 131,000 linear feet of underground oil flowlines, which will be demolished and removed as part of the deal.
https://www.axios.com/local/denver/2022/06/03/shutter-oil-wells-denver-airport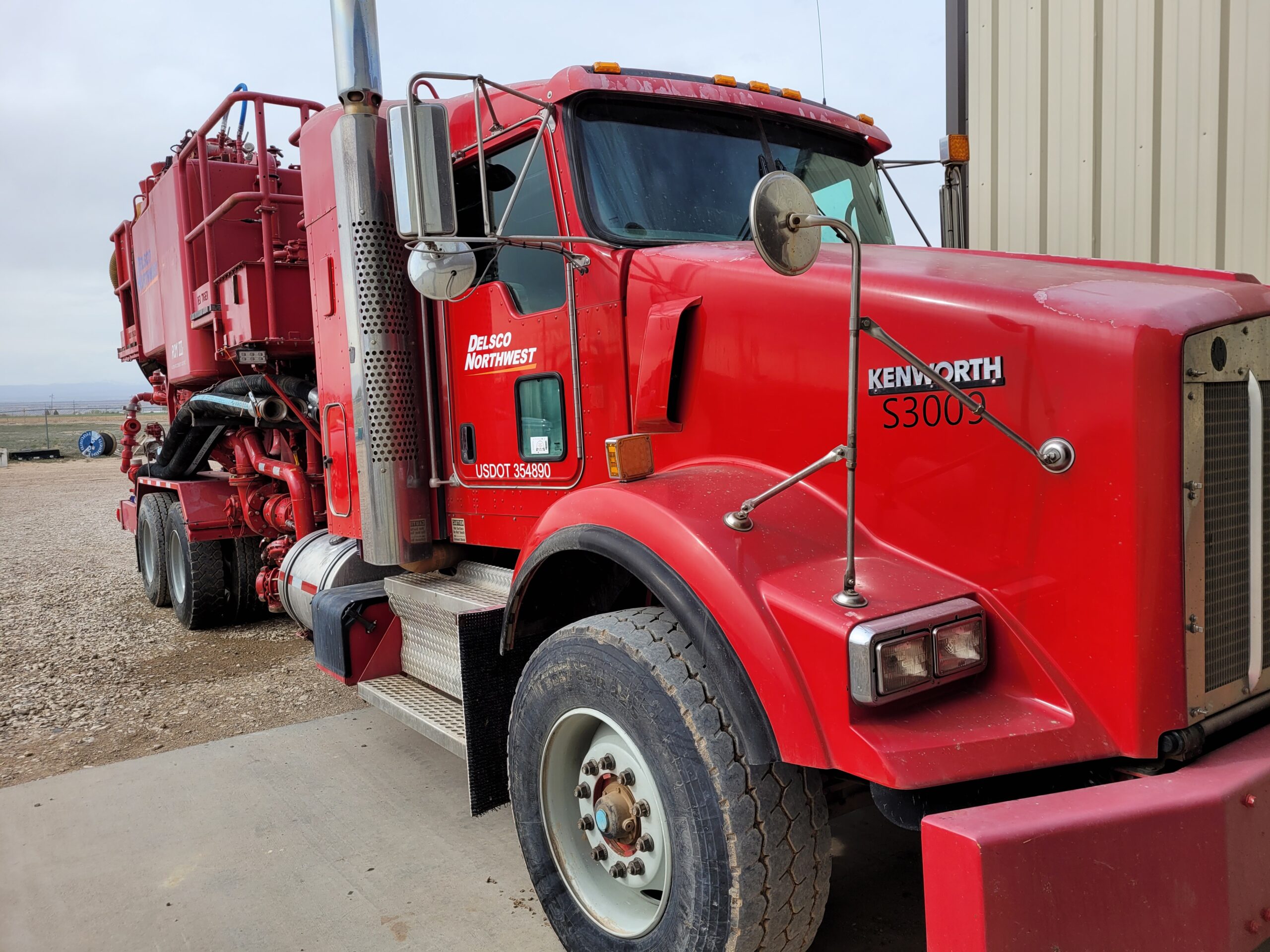 New Delsco Cement Division
We are EXCITED to announce our latest division at Delsco, CEMENTING! We have been able to add a RED TIGER cement pump truck to our fleet with more on the way. We have also purchased bulk trucks and other need cement equipment as we become more of a full service P&A company. We are so proud of our team to be able to add more solutions for our customers. Thank you to all of our team, customers, and community for supporting us into our future. We look forward to continuing to deliver on that top tier service that our culture embodies!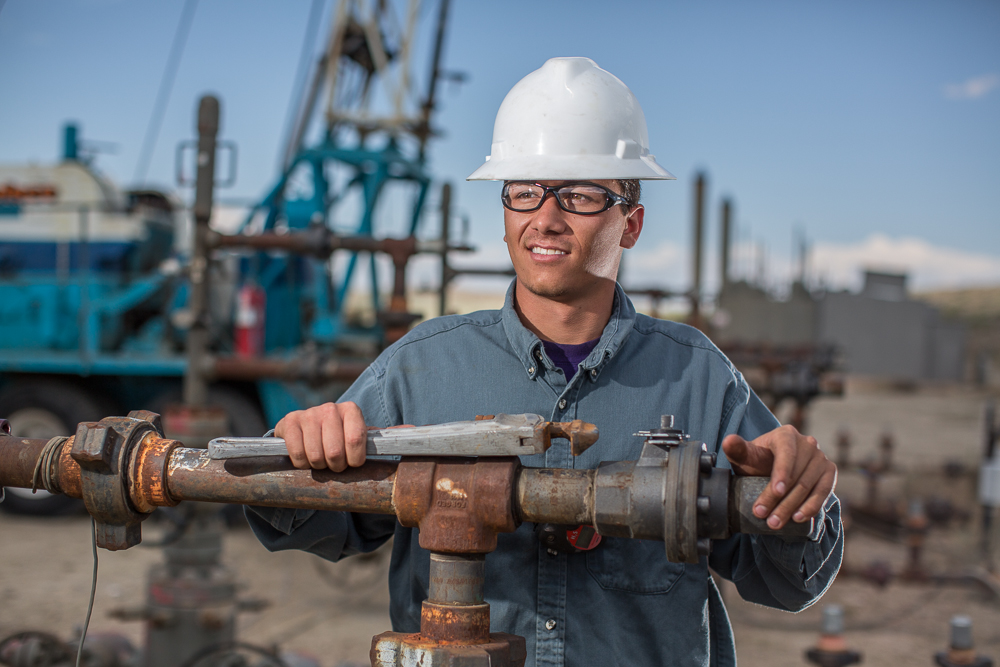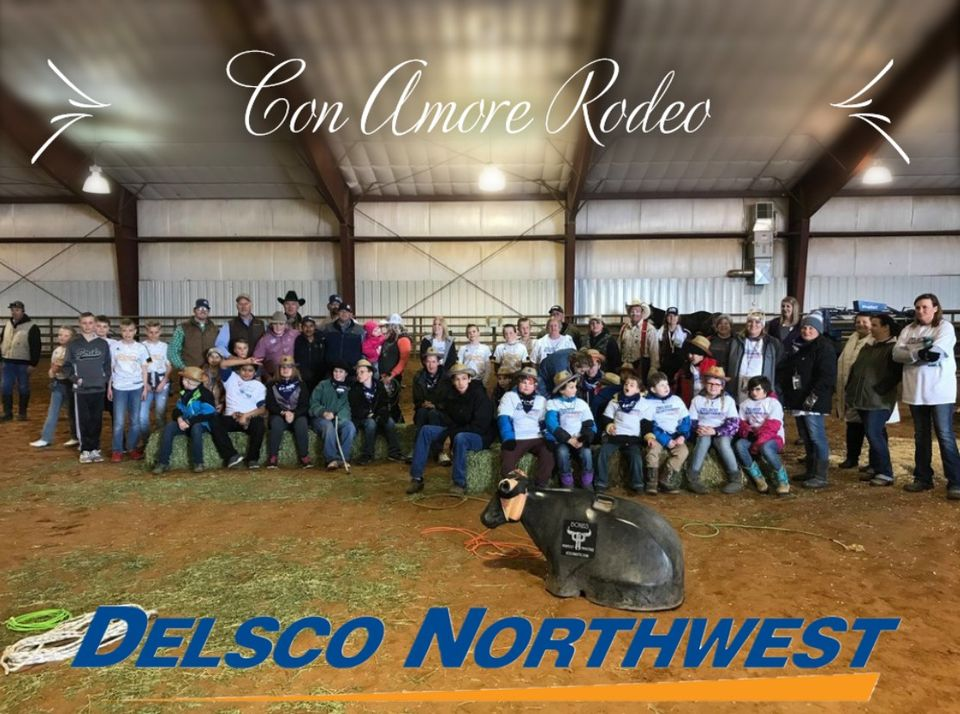 Con Amore Rodeo is BACK!
Delsco Northwest is Proud to we able to host the Annual Con Amore Rodeo! Every year, Chad Richard and Delsco Northwest holds the Con Amore rodeo. This event is to give youth with disabilities the opportunity to participate in rodeo events, games, and even win prizes. We support our local community with allowing these wonderful young people to ability to ride horses and ride in a horse drawn wagon ride. Then we feed them lunch and after lunch they get to experience a little rodeo action from ropers in our area. If you would be interested in helping or supporting this wonderful event, please reach out to Melody at our Delsco Northwest office from more details.
Please Welcome Lovel Young to the Delsco team!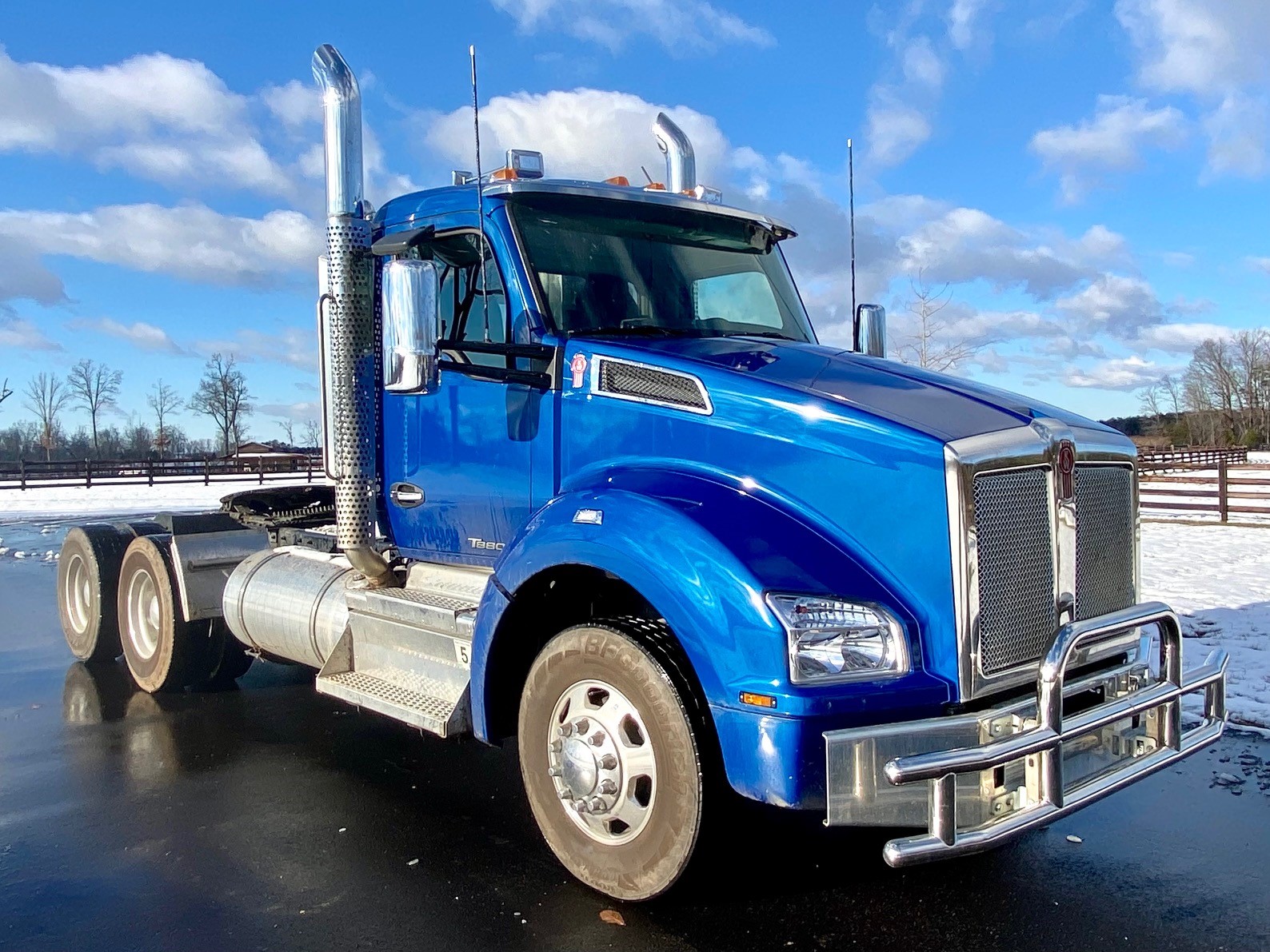 Welcome the Newest Addition to our Delsco Fleet
WELCOME the newest addition to our Delsco Equipment list. We are proud to have been able to add this new 2022 Kenworth T880 to our fleet. We are excited for our team to continue to utilize great pieces of equipment to provide the best service levels to our customers. We will continue to grow Delsco in new and innovative ways in the coming months and years. Once again, we are grateful to our customers, team members, and community for supporting us!
Promotion of Steve White to COO
We would like to congratulate Steve White on his recent promotion to COO of Delsco Northwest. Steve has been an outstanding leader on our team! He consistently puts in the time and effort to drive the company culture and mission to all of our team.
Steve started as a floor hand in 1983 and worked his way up through the ranks over the years. Before Steve started with Delsco, he was the owner of Western Well Service, which was acquired by Delsco in 2017. Since that time, he has grown the workover rig division by 25% with another 35% set to grow this year. We have also been able to add services like the Hot Shot Trucking, Pipe Yard, Reclamation and our newly formed Cement division. We are grateful to have someone so knowledgeable within the oilfield with us who is leading the charge. We are proud to have Steve on our team! Congrats Steve!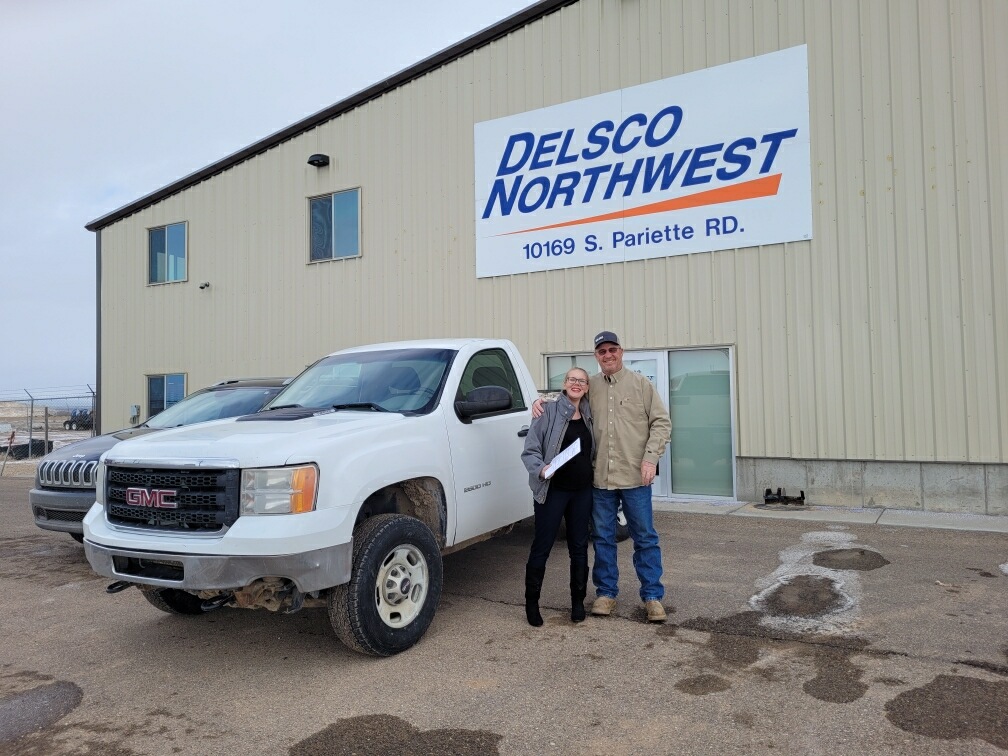 FREE Truck Raffle!
Congratulations to Jody Sharp who was our big winner at the Delsco Christmas Party where we raffled off a TRUCK!
We are so excited for Jody. He and his significant other are a great part of our team. They are what makes Delsco great. We hope that this gift can bless their lives and make a difference to them! We are also proud of our team members and their dedication to making this company incredible. We feel very blessed last year and look forward to even more wonderful years to come!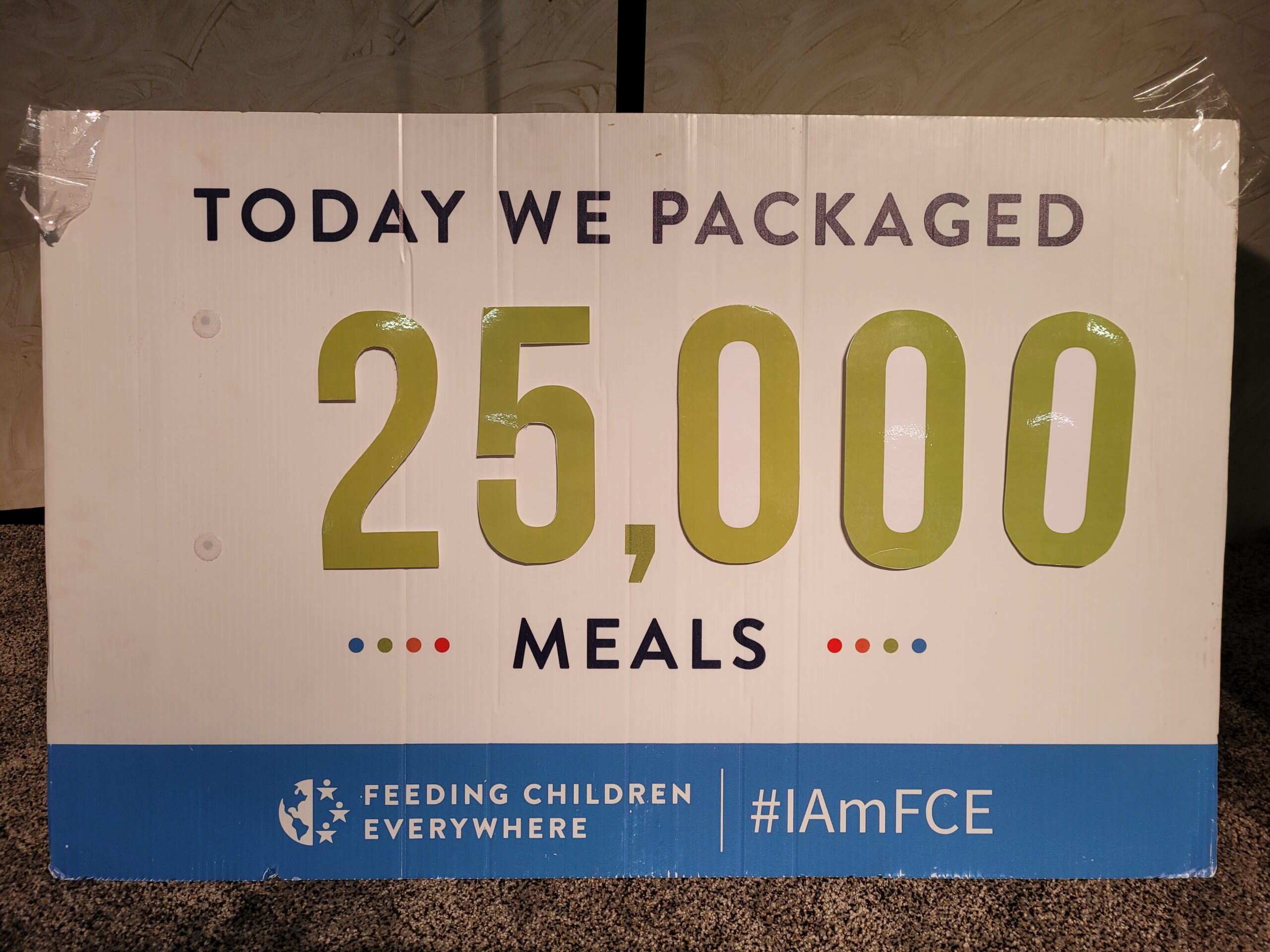 Delsco packages 25,000 meals for local community at Christmas Party
25,200 meals were packaged by our Delsco Family at our annual Christmas Party! We could not be more proud of how our team came out to support the Service Project with U.S. Hunger! Those meals will help support our local community! This was the best way to cap off a wonderful year with our team! Thank you!
The Delsco Christmas Party was the best yet! Not only did we have live music, amazing food, grest prizes, wondeful awards, but we raffled off a TRUCK!
What a great way to enjoy the Holidays by giving back to the team that makes it all possible. We are proud of the rich culture and legacy of Delsco. That's why we decided to name our most honored award after a long time Delsco Family member (Ken Shurtleff). We couldn't be more pleased to award that honor to multiple people this year!
We are also proud of our team members and their dedication to making this company incredible. We are especially grateful to the spouses/significant others that support us but we are grateful to be supported by our customers and the community as well. We felt very blessed this year and look forward to even more wonderful years to come!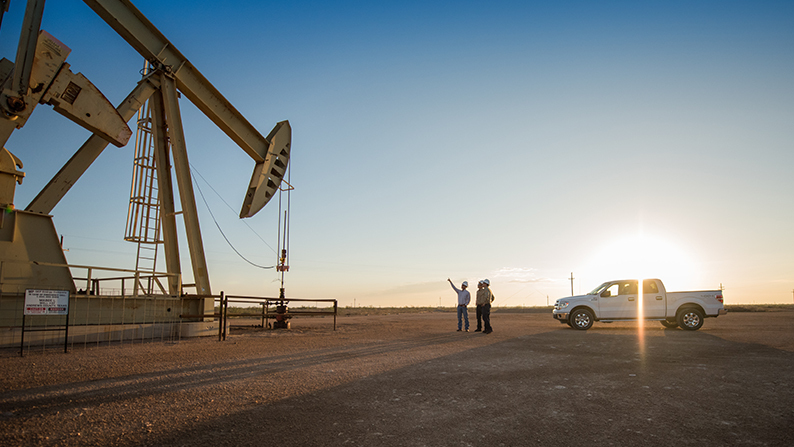 Delsco is pleased to announce it has signed an agreement with Halliburton
Delsco is pleased to announce it has signed an agreement with Halliburton to deliver full service solutions for the safe plugging and abandonment of oil and gas wells in the U.S.
 "This agreement brings increased focus to Delsco's pursuit of the rapidly growing P&A market," said Chad Richard, CEO of Delsco Northwest.  "We are excited for the opportunity to collaborate with Halliburton.  Their business model, technology, and processes are uniquely positioned to deliver safe, efficient P&A solutions that will have a positive impact on the environment."
"Our work with Delsco provides us with an opportunity to contribute and deliver technologies for a total P&A solution. We're excited to play a role in this growing market and to support the job growth that it will create in this space" added Rob Hull, Halliburton's Senior Regional Manager of P&A and Sustainability.
 October 21, 2021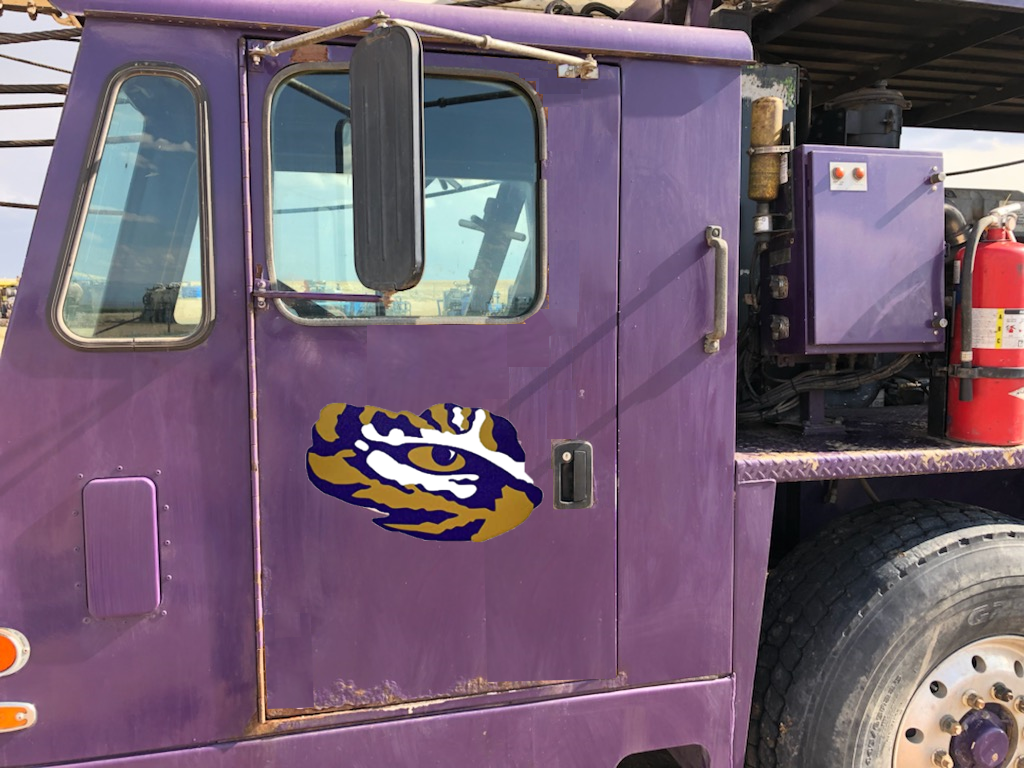 Delsco Acquires Competitor
Delsco continues to grow. We would like to announce that we have acquired a competitor and have grown our fleet.
We would like to welcome the Newest rig to our Delsco fleet, the TIGER rig!!!
We have to say that we were REALLY excited when a couple of boys from Louisiana found out that we were going to purchase a Purple and Gold rig. We instantly made the connection to our roots.
The LSU Tigers has been a fun past time football tradition for Chad and Casey. Now, we have acquired a rig that reflects that same passion for football and tradition which embodies the same passion and tradition we have for getting the job done right. It stands as a symbol for hard work, strong culture, teamwork, and a winning attitude. Delsco is proud of the heritage that it came from going back to Albert Richard coming from South Louisiana and settling in Utah! We are excited to draw on our strengths from the past and carry those to our future!
August 27, 2021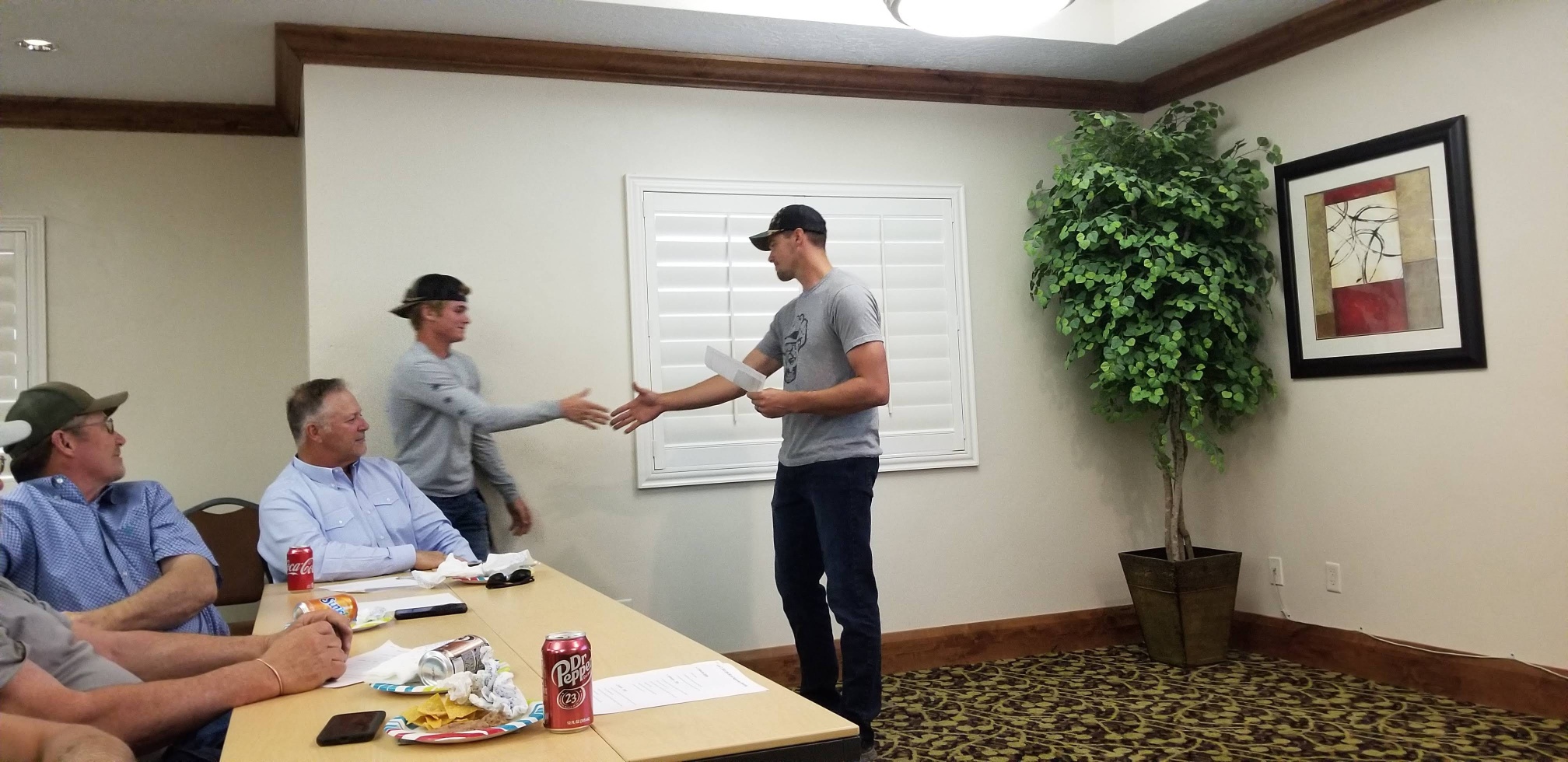 Delsco Recognizes Team for Hard Work
We had one of the best Supervisor Meetings in over a year. We were able to recognize several members of our team for their outstanding service to the community. One team member, put up flags on Memorial Day at graves for all veterans. Another rescued a stranded family on a boat in Lake Powell. These are what being a member of the Delsco family is all about and we want to encourage these acts everyday. We also had the opportunity to give out cash bonuses for tremendous work performance. Lastly, we awarded a young man a few thousand dollars in scholarship for this years Albert's Legacy Scholarship. It feels so good to work for an organization who has the right values each day.
June 15, 2021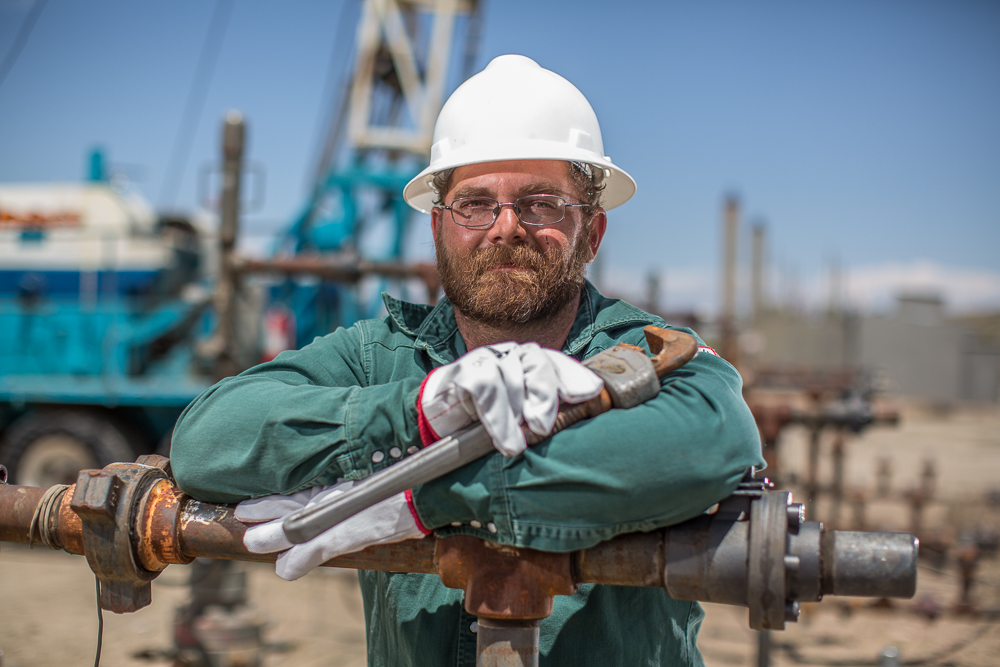 Delsco Announces Joint Venture to form K&H Green LLC
At Delsco, one of our mottos is that "Competition is never a threat. Competition is there to make you better every day!" Our culture is that if you are doing the right things everyday then you don't need to worry about the Competition. That is why we have decided to help our competition by teaming up with them. K&H Reclamation may have been a competitor, but they are actually our friends. Today, we announce a joint venture with K&H Reclamation to form K&H Green LLC. K&H Green will focus mostly on flowback iron, sand traps, and flow testing.
May 13, 2020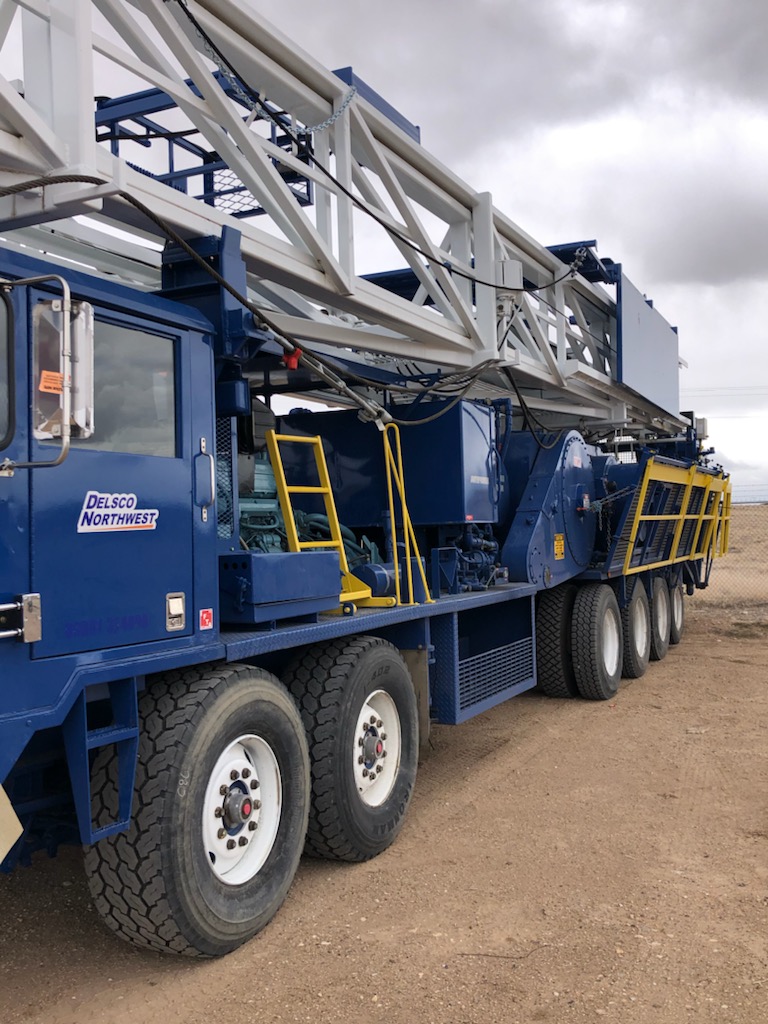 Delsco adds New Rig
Welcome our Newest Rig to Delsco Northwest Inc. This Workover Rig is the largest in our fleet and can service your deep wells. We are excited to continue to grow with our Customers across the Rocky Mountains!
March 30, 2021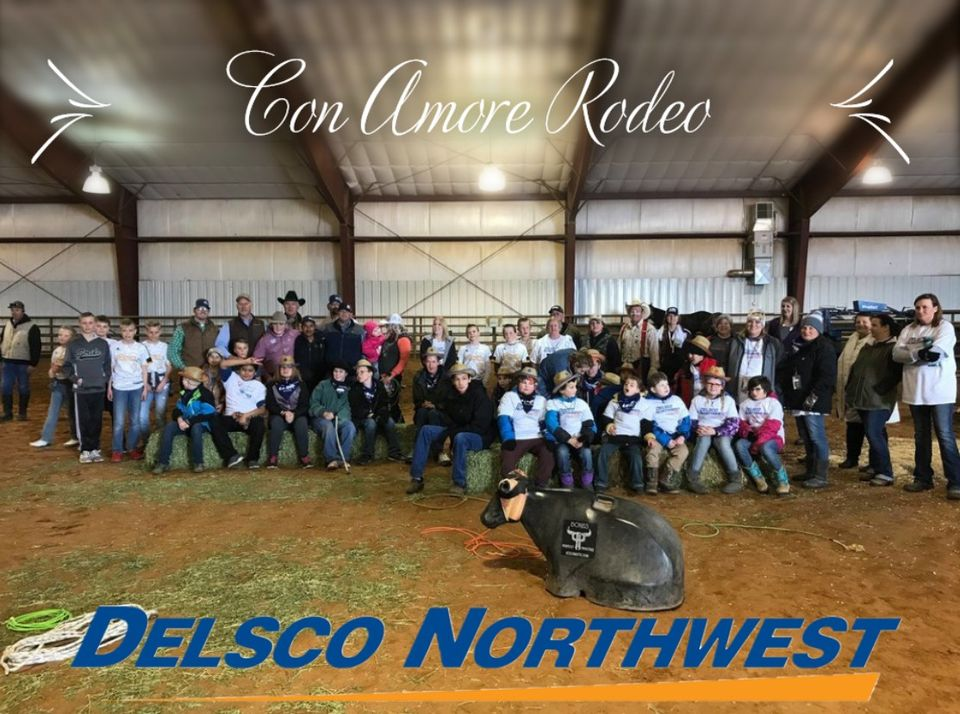 Con Amore Rodeo Cancelled
Every year, Chad Richard and Delsco Northwest hold the annual "Con Amore Rodeo". This event is to give youth with disabilities the opportunity to participate in rodeo events and games. Every year, we have had a great turnout including youth, parents, staff, Delsco team members & Management, and great partners in the community. This is a wonderful event and time for all those involved. Unfortunately, due to the pandemic, we will have to cancel the event. We are disappointed by this decision, but we want what is safest for everyone. That just means that next years Rodeo will have to be the biggest and best yet!!!
February 8, 2021